4 x 60-minute CALL within
6 weeks
(unit price $ 129)
Whatsapp/Messenger support with me answering within 12 hours
$ 479 
(you save: $ 37)
8 x 60-minute CALL within
3 months
(unit price $ 129)
Whatsapp/Messenger support with me answering within 12 hours
$ 899 
(you save: $ 133)
12 x 60-minute CALL within
6 months
(unit price $ 129)
Whatsapp/Messenger support with me answering within 12 hours + worksheets
$ 1299
(you save: $ 249)
A coaching program for 3 consecutive months.
• One 60-minute introductory call, so you can explain your thoughts and pains in more details and we can agree where to start.
• 60-minute One-on-One intensive call 1x per week, usually per Zoom, so you can discuss the progress you've made in the previous days, your current situation and search for the options and solutions with me. Because there is at least one solution to every problem, remember?
• Worksheets, so you have something to go back to, to work with, to remind you what we talked about. No excuses then 😉
• Email support 1x per week, so you have a chance to ask me questions in between the calls, to help you to sort out your thoughts, to get some more support on your way.
• Whatsapp/Messenger support, so you can reach me faster with the questions. I will be answering within 12 hours.
• One 30-minute (or 2 x 15-minute) joker call per month, so you can get me on the phone at short notice. Because we know that there are always some emergency issues that may pop up.
$ 1899
(you save: $ 296)
What can you expect?
You'll get clear on your beliefs and fears and everything else that stands in the way of the solution you are looking for or the path you want to be on.

You'll get clear on what this path, you want to be on, looks like.

You'll receive many groovy tools to help you get where you want to be and to enjoy the process all along, every single moment of it. Because yes, often the journey is the goal.

Through regular calls you'll have support and encouragement all the way through. I'll make sure you won't give up and you enjoy the ride.

Whatsapp or Messenger support in between for the questions that cannot wait.

Self-confidence to carry on, with a new you, eyes wide open, a lovely garden inside you and I guarantee you that you won´t see the world in the same light again.
And if you would like to talk to me before or not sure what to pick or you would like to have a different bundle, you can schedule a complementary call with me.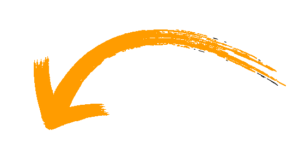 *Price is subject to change without a prior notice.